Harrow Wood
Here at Harrow Wood we currently produce two delicious varieties of cider. Both have been praised for retaining a full crisp apple flavour. Nestled within the New Forest National Park we proudly carry The New Forest Marque, a sign of truly local produce.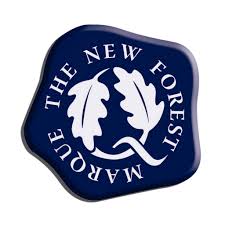 Dickies Dribble
A premium single variety medium sparkling cider. A light golden straw colour made from what is deemed as one of the champions of cider apples; Kingston Black. If it were not for its distinctive apple taste, you could easily be convinced it was a light dessert wine. Perfect for those who want to stray away from sickly sweet fruit ciders but have been put off by dry farmhouse scrumpies.
A medium sparkling cider created from a carefully crafted blend of Dabinette, Brown and Katy apples. Bright amber in appearance and retains its apple taste with a hint of dryness at the end around the sides of the palate as a result of the Dabinette apples. Whilst still being medium, Harrow Wood leans slightly on the drier side and will appeal to those preferring a farmhouse style cider.
2019 saw Harrow Wood awarded joint Best Cider by a CAMRA Beer Festival and has been one of the most popular ciders through wholesale cider supplier Fetch The Drinks.
Available in 500ml bottles, 5, 10 and 20L Bag in Boxes and 50L kegs.
Artisan Cider made in the New Forest